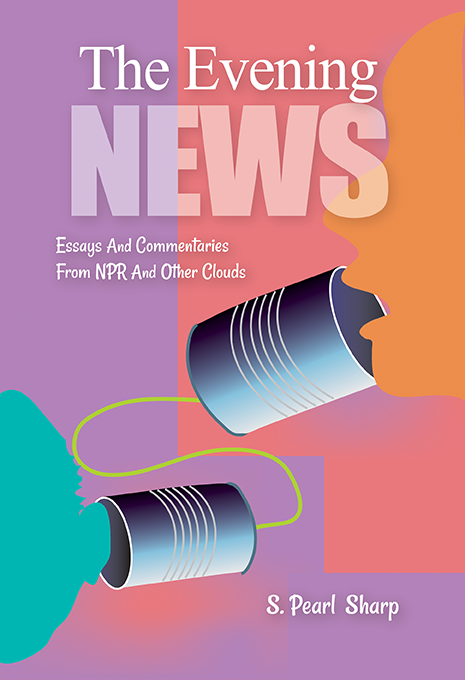 Book: $18.00
---
Gift A Library
Donate this product to any library in the U.S. of your choice or allow us to select one. (We'll contact you to confirm.) A letter with your name will be included in the library's package.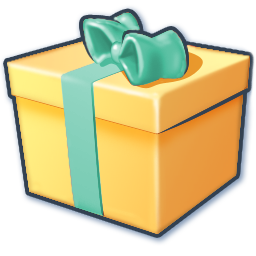 Forty wide-ranging essays and commentaries broadcast on NPR's The Tavis Smiley Show, News and Notes, Tell Me More and other broadcast and print print media. Includes updates on what made the news after a piece aired, and the challenging and sometimes poignant response from listeners.
---
Forged by the fires of the 60s Black Arts and Civil Rights movements, S. Pearl's powerful Old School voice translates fluidly across the generations and continues to resonate fiercely … Her historical insights, wit and vision are clearly reflected in timely pieces like "Hair Hysteria," "Immigration Schizophrenia," "Memo to the President-Elect" and "Step-up Dads."
–Daphne Muse, Writer, Social Commentator and Poet
"S. Pearl's written words stay with you, her singular style and penetrating perspectives on topics that hit close to home."
–Tony Cox, Professor of Journalism and former NPR host
"With humor, style and raw emotions S. Pearl has a cornucopia of social commentary and poetic gems that touch the soul and the senses."
–Charles Reese, Editor, James Baldwin: A Soul On Fire
"Brilliantly perceptive and so wickedly funny that it's truly a joy to read!"
–Dorothy Randall-Gray, author, Soul Between The Lines
from "Iraq: Leaving A Better Bathroom"
It's not on the dozens of shelves in the bookstore. It's way in the back on a poster tacked to the wall in the bathroom. That's where I found this gentle admonition: "I always leave the bathroom a little cleaner than when I entered it." The statement is attributed to one of the most esteemed Black leaders of the twentieth century, W.E.B. DuBois.
The first time I saw the poster my thoughts only applied to how one uses a bathroom. A couple of years later it began to register more specifically as the arts community in Los Angeles in which this Black bookstore is housed. It spoke of neighborhood clean-up campaigns and movie production crews showing up here looking for that "urban ghetto jungle flava."
Lately DuBois' words float through my head with each newscast about our occupation of Iraq: "I always leave the bathroom a little cleaner than when I entered it."
from "New Age Bliss"
It was going to be the highlight of my birthday celebration: a seductive, relaxing hour in a flotation tank. This is a new age device that looks like a mummy case lying on the floor. The floater undresses and climbs in. The door swings shut across the top of the tank, leaving the floater cocooned in the dark, lying naked in a shallow bed of gently rippling water. Rhythmic sounds of the ocean help to create what is destined to be the ultimate in deep release and relaxation…an invitation to reconnect with the universe.
The moment that door clicked shut I knew I was in trouble.
from "A Visit with Rosa Parks"
Mrs. Parks was so gracious and showed great interest in the children. She took their books and began to look at them. Opening one, she turned to the page about her life and took time to silently read a passage. Her brow furrowed. Then she took the pen and began to cross out lines. Our mouths dropped. My godchildren looked from one to another in stark amazement. She was crossing out stuff in their books! And with an ink pen!
"They always say I sat down because my feet hurt," she stated with great irritation. Scratch. The pen moved across the page deleting the passage. "That's not why I took that seat on that bus!" Scratch. The next book and another few lines were erased from someone else's version of history.
from "Where Did Aunt Juanita Go?"
I look up just in time to see Juanita coming in for the kill. Arms raised like steel logs, mouth fixed to grind, eyes breathing fire, she is a lynx fighting for the fresh carcass. As she lunges at me a few defense classes from another decade kick into my brain and I raise my arms, cross locking them at the wrists to defend my head as she brings all her strength down, pummeling me. And her strength is amazing, almost overwhelming. Struggling hard to hold my defensive block I breathe the deep breath we practice together in yoga, breathe, will the fear out of my eyes and step into her chasm. It is through her violent, wounded eyes that I reach her. She tells me she's still fighting. I tell her it is no longer necessary. She tells me she's backing down but this is not over. I know.
from "Becoming AWARE: The Radical White Identity"
AWARE is the Alliance of White Anti-Racists Everywhere.
I first became aware of the organization when another group's flyer caught my attention. It said, simply, "White Privilege Conference." Now that title, without any identifiers, can send some Black folks' blood pressure right off the chart. While investigating this audacity on the web I stumbled into AWARE, and their acronym ID allowed me to calm down & breathe — The Alliance of White Anti-Racists Everywhere.
It was "anti-racist skill building" in their blurb that made me curious enough to spend a Saturday afternoon with them….They are beginning to settle in when I arrive at the Methodist church in a Latino neighborhood near downtown Los Angeles.
THE EVENING NEWS
Cover and book design by Beverly Hawkins Hall

Poets Pay Rent, Too
PO Box 75796 Los Angeles, CA 90075
ISBN: 978-0-936068-24-4 Current Events & Memoir / History / African-American
Retail: $18.00 paperback
E-book: pending