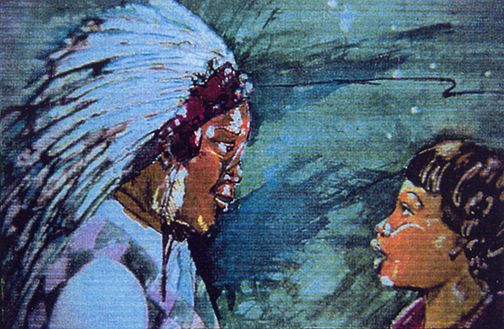 A girl growing up in the 1940's makes humorous and heartfelt attempts to be "more than ordinary" as she struggles to find an identity between her Black American and Native American heritages.
Semi-animated with vintage photographs it features original water color and animation cell art by Carlos Spivey.
Voices: Bill Cobbs, Michelle Davidson, Candida Mobley and Herself.
7 min. 1988 16mm film/DVD Track: English or French
Clips on YouTube Channel–A Sharp Show
---
Reviews
"Ingenious use of graphics and animation shape a charmingly wry, tender story."
–Los Angeles Times
"In this brief but delightful vignette a young woman of mixed heritages traces her identity-seeking process from childhood to adulthood as she attempts to answer the question, "Who am I?" …Recommended for general audiences."/Sociology
–American Library Association
"Heartfelt, often hilarious…A fine, spirited portrayal of a girl's search for identity."
–Moving Pictures Bulletin
"As a visual, it works well to delineate the historical fact of our intersecting cultural and spiritual ties with Native Americans. the students love it; and so do I."
–Prof. Alexis De Veaux, Buffalo, NY
---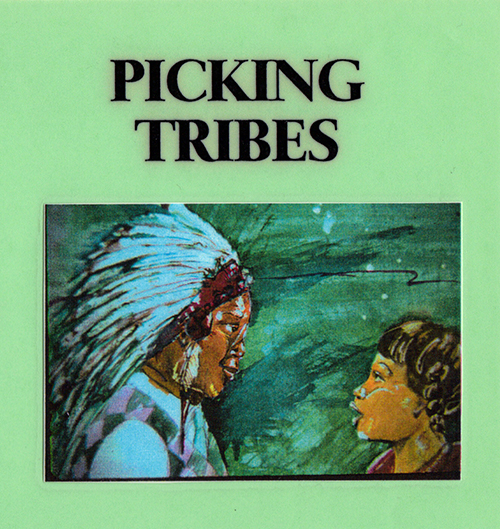 Broadcast on The Learning Channel & PBS TV
1st Place, Black American Cinema Society
Paul Robeson Award, Newark Black Film Festival
A "Prized Pieces" Selection, National Black Programming Consortium
Archived at The Academy of Motion Picture Arts and Sciences (AMPAS) – Women Make Movies Collection
---
Distributed by Women Make Movies www.wmm.com
Available on DVD, 16mm and 16mm – French track
Available on DVD with the short "Back Inside Herself"