CURRENT EVENTS
We The People, a bi-monthly theatre series where artists and audiences come together to Resist, Persist and Express It.  This month my very  short play "Give Me Liberty" is on the program.  Produced by Sacred  Fools Theatre Co.  Monday, Nov. 20,2017, 8:00 p.m.  @ 1076 Lillian Way (near Santa Monica & Vine)   www.SacredFools.org /  Pay what you can: FB: https://www.facebook.com/events/290377864809276/?ti=icl
TALES BY THE SEA, storytelling for grown-ups.  Doors open at 4:00 p.m offering a sunset, a view of the ocean, homemade hot soup. Free admission.   @ the Malibu West Swim Club, 30756 Pacific Coast Hwy  (at Trancas Canyon Rd, ocean side), Malibu 90265.  Street parking on the hill side (eat) only.  Hosted by Ann Buxie.   RSVP requested.  
PAST EVENTS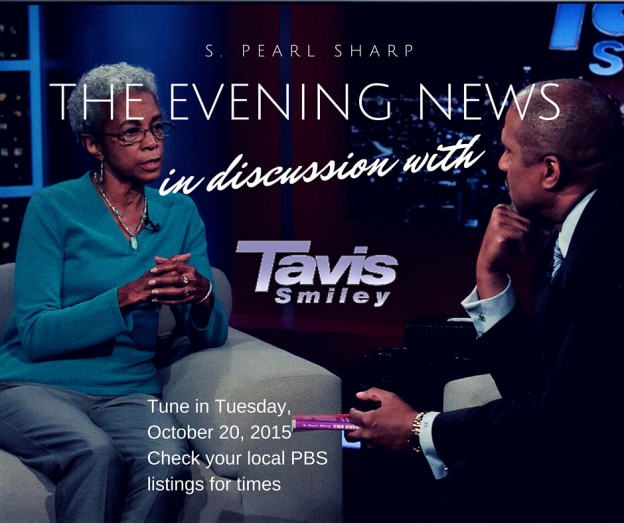 Poet and author S. Pearl Sharp discusses her latest collection of writings, titled The Evening News: Essays and Commentaries from NPR and Other Clouds.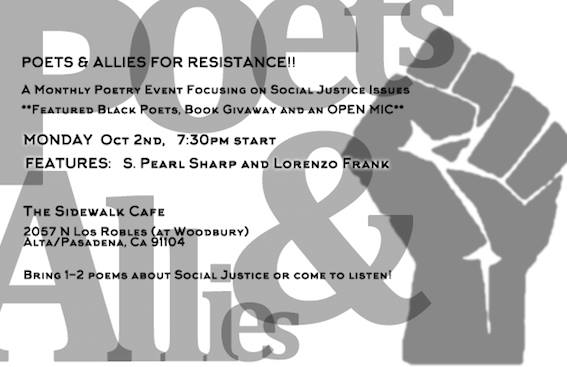 A monthly poetry event focusing on social justice issues.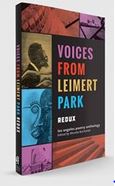 Come celebrate VOICES FROM LEIMERT PARK REDUX: A Los Angeles Poetry Anthology, the first book launch from TSEHAI's imprint, the Harriet Tubman Press.  Tsehai's 20th anniversary and the new Harriet Tubman Press are also being celebrated.   Spoken word performances from poets in the anthology, live music, refreshments, and Tsehai's pop up bookshop.   Free.   @Leimert Park Plaza, in front of the Vision Theatre, 3341 W. 43rd Place (near Vernon & Crenshaw), Los Angeles 90008
Books, DVDs, CDs available at :
Washington, DC : Sankofa Books and Video
Dallas, TX: Pan African Book Store
Los Angeles, CA: Eso Won Books
Los Angeles, CA: Beyond Baroque Literary Center
San Bernadino, CA: Tia Chucha's Cultural Center & Book Store
and at

www.aSharpShow.com